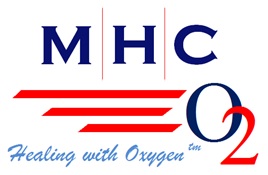 Hyperbaric Oxygen Therapy
Mobile Hyperbaric Centers
Corporate Offices:
600 Superior Avenue East, Suite 2400
Cleveland, Ohio 44114
Phone: 216-443-0430 or Toll Free: 877-909-2900
Have a question or comment?
Please fill out the below and we will contact you!
Our Pledge Regarding Medical Information
We understand that medical information about you and your health is personal. We are committed to protecting your medical information. The Mobile Hyperbaric Centers Notice of Privacy Practices describes how medical information about you may be used and disclosed by Mobile Hyperbaric Centers and how you can get access to this information.
Download and view the Notice of Privacy Practices.

Locations FAQ Testimonials Result Photos Literature Links News Contact Us
"Healing with Oxygen" and "Safely Healing Patients, and Having Fun Doing It!" are trademarks of Mobile Hyperbaric Centers, LLC. All Rights Reserved.
Mobile Hyperbaric Centers - 600 Superior Avenue East - Suite 2400 - Cleveland - Ohio - 44114