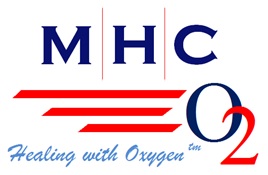 Hyperbaric Oxygen Therapy
---
MHC embraces a strategic model of assuring flexibility to the hospital related to location and space of the facility,
while allowing for the unique community-based treatment experience for all patients. MHC is a national leader in
multiplace
hyperbaric chambers and hyperbaric oxygen therapy treatments.
---
Discover the healing power of Hyperbaric Oxygen Therapy. Call us today to find out how you may qualify for treatment!
Toll-Free 877-909-2900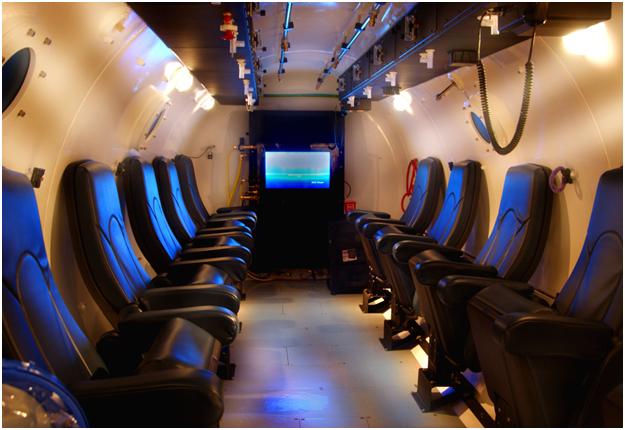 The treatment rooms of our multiplace hyperbaric centers are designed with the
patient in mind.

During treatment, patients simply breathe normally while comfortably enjoying a movie!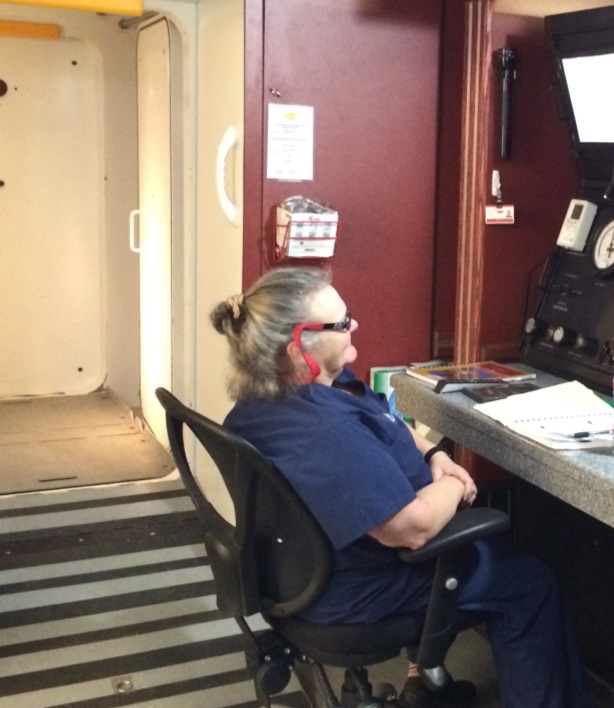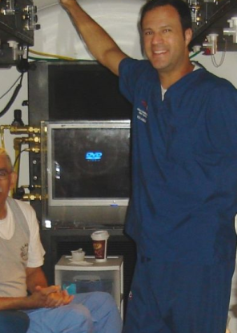 Patients are monitored both inside and outside of the treatment by hyperbaric professionals
In addition, our hyperbaric physician is present during all treatments.
The mission of Mobile Hyperbaric Centers (MHC) is to safely heal patients and have fun doing it. We strive each day to change medicine for the better through our actions. Friendly, caring faces will greet you daily. You will form lasting friendships with our staff and other patients. At MHC, you are not just another patient; you are part of our family. Being a part of your journey to good health is our passion.
Hyperbaric Oxygen Therapy
Do you ever wonder what oxygen would look like if you could see it or feel it? Well, at Mobile Hyperbaric Centers, you will be able to see and feel the difference oxygen can make in the quality of your life.
Hyperbaric Oxygen Therapy (HBOT) is a mode of medical treatment that involves delivering high doses of oxygen to the body. It is done by breathing 100% oxygen through special head gear while inside a pressurized treatment room.
The pressure in the treatment room causes the oxygen you breathe to be dissolved in your blood, much like pressure causes carbon dioxide to be dissolved in soda pop. This extra oxygen is used by the body in many ways, such as reducing swelling, controlling infection, and stimulating the growth of new blood vessels. It allows for conditions such as non-healing wounds to heal when they otherwise would not.
HBOT is called "adjunctive therapy" because it is to be used along with the other forms of treatment your health care team has prescribed. Adding HBOT is proven to significantly increase healing over standard care alone
.

Locations FAQ Testimonials Result Photos Literature Links News Contact Us
"Healing with Oxygen" and "Safely Healing Patients, and Having Fun Doing It!" are trademarks of Mobile Hyperbaric Centers, LLC. All Rights Reserved.
Mobile Hyperbaric Centers - 600 Superior Avenue East - Suite 2400 - Cleveland - Ohio - 44114